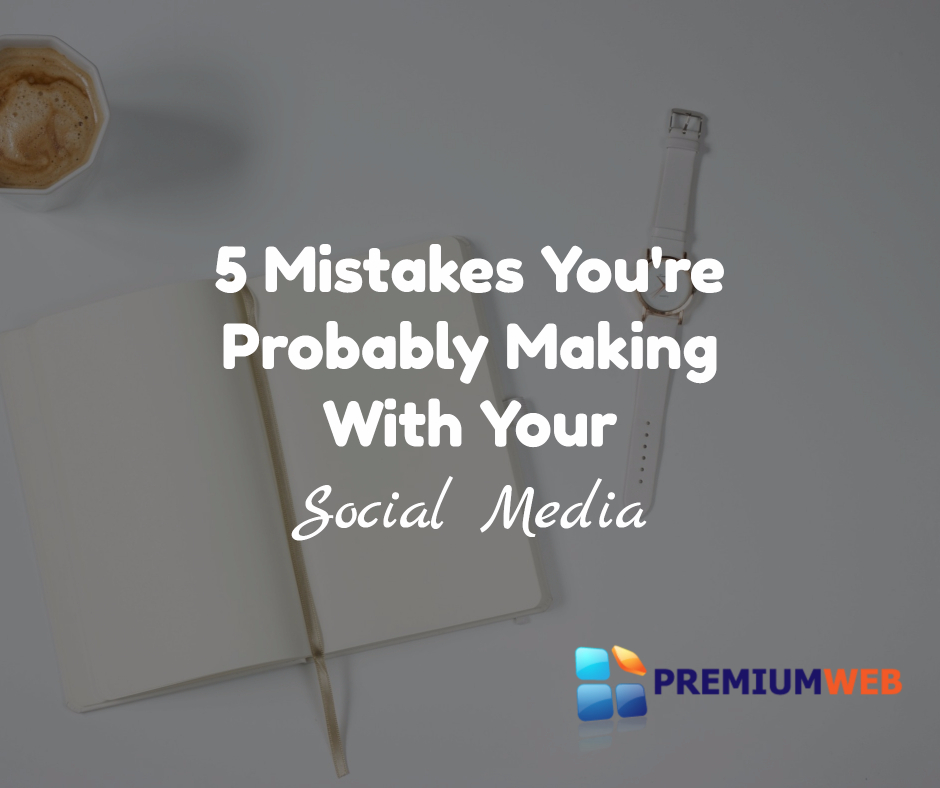 Social Media is here to stay so I wanted to share some mistakes that can cost your reputation in a big way. Something said as a seemingly "clever" remark can easily turn into an onslaught of complaints and the damage to your reputation could be hard to fix.
There are TONS of stories about businesses who posted, replied, or used hashtags that generated plenty of negative publicity. The fact is that these days when social proof is a major determining factor in buying decisions, most can't afford that luxury.
Given social media is so crucial nowadays, let's take a look at 5 ways you can help eliminate many of these social media mistakes.
5 Social Media Gaffes to Watch Out For
Fighting online – When the site owner or merchant gets into a public spat with a customer online, that can be one of the worst and hardest to fix mistakes. Things get heated and turn ugly fast, and to be honest, even if you win, you lose. It's simply just not worth it. As a business owner, you should always swallow your pride and take the high road. Find a way to use the situation to impress others who ARE watching!
Ignoring your social media – Don't be surprised if things go bad if you are checking on your social media only once a month. Your audience won't grow and engagement will be horrible. When you finally do decide to reach out, no one will care. Be a regular presence and contribute almost daily.
Buying fans – The truth is that buying fans just inflates your #s. Engagement will be bad given they are not true fans so this will only end in grief for you. These fans are not real fans and they wouldn't know you if they say you on the street so they are of no use to you. Unless of course you are buying them via PPC and they are actual real life people, that's ok.
Pitching too much – Yes, you absolutely should market to your social peeps (followers) but I recommend an 80/20 ratio. That's 80% educational/information content and 20% promotional. After you've earned the right by giving, contributing, engaging and winning trust, it's perfectly fine to pitch a product. Like I said, only do so in about one out of every five posts.
Giving the job to someone with no experience – If you want your social media presence to be doomed, give it to a social media novice. Don't trust your business accounts to just anyone as they may, possibly even through no fault of their own, make some mistakes and you will pay for them. Hire experienced people, or train them up.
If you need help with social media, give us a call today at 229-888-0931. We can do an analysis for you and then come up with a strategy. We also can post professional images with appropriate call to actions on your social media properties and manage your community for you.
Glennette Goodbread, Owner
Premium Web Design and Hosting
Local SEO for Multi-Location Providers