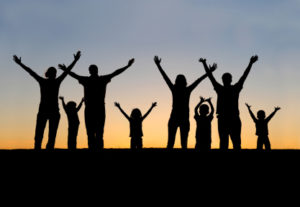 * Service providers (doctors, attorneys, etc.) who are serious about their internet presence and have a heart for providing the best service they can to their clients.

* Small to Medium Business owners who need professional web hosting and/or design or various other services such as domain names, search engine optimization, etc.
* Adventurous people who realize their website is a LEAD GENERATION TOOL not an informational brochure.
* Visionaries who have at least some idea what they expect from their lead generation website
* Professionals who expect and demand above-and-beyond customer care from their vendors
Does this describe you? Then Premium Web Development, L.L.C. is probably the right company for you! Contact Premium Web today to begin your journey. Many of our clients have been with us for YEARS!
You are not buying web design, web hosting or search engine optimization. You are acquiring peace of mind!
When you go on vacation, you do not want to be worried about whether or not your website is up!
You do not want to be afraid your email has been lost while you were taking a break for a few days!
Please contact us to let us know you are considering hiring us!
Local SEO for Multi-Location Providers