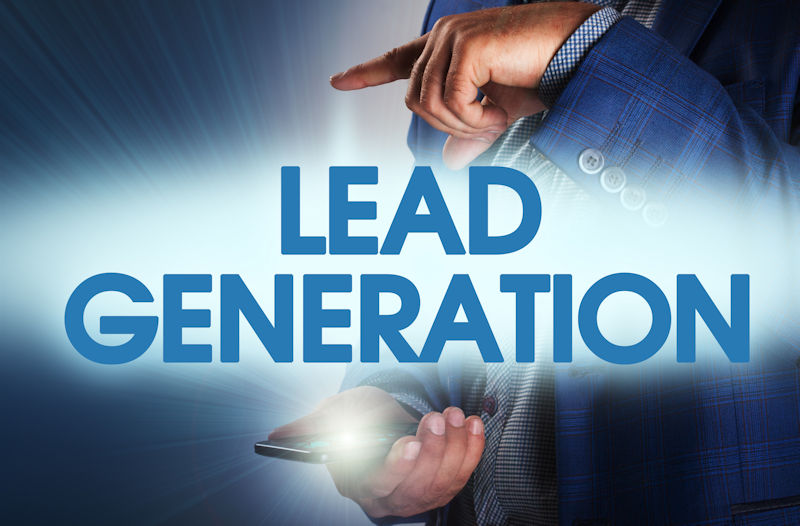 If you're a service provider with an online presence, you are quite possibly looking for more clients. Let's face it … we could pretty much all stand to have a few more clients right? I'm talking about your ideal clients, not the ones who drive you crazy. I invite you to read this article carefully and then apply at least one of the lead generation techniques that I mention as they will help you generate leads online. Your bottom line will greatly appreciate the effort you made and so will your accountant.
Below you will learn several different techniques for generating leads online so you can add more clients to your client base almost right away.
LEAD GENERATION: HOW TO FIND YOUR IDEAL CLIENTS ONLINE
Lead Generation via Industry Forums
There are hundreds of internet forums so the trick is to figure out which ones your clients may be hanging out in. Forums are a great way to meet potential clients as it allows you to establish credibility up front. Many forums have a services section that allows you to list your website and tell about yourself and your business.
For example, if you're a writer, then go on webmaster forums and create a services post about offering your writing services. If you are an attorney, search for attorney forums online and find sites like avvo.com which allows you to answer questions.
Lead Generation via Craigslist
There are two ways to generate leads and get new business from Craigslist.
The first way is to post what you're offering in the Services section. If you really want to generate leads and have success with this technique, you'll want to make sure you give them a really good deal – Because that's what people go on Craigslist for in the first place. If you are a plumber, offer a discount code. Same goes for electricians, landscaping company etc.
The second place to generate leads and look for clients is in the Gigs section. This is where others post what they're looking for in terms of service providers. The type of service providers who can find work on Craigslist is somewhat limited but check it out, you might be surprised.
Lead Generation via Working with Established Firms
If you're a graphic designer, why go through the trouble of trying to find clients when there are businesses that exist and their clients are your ideal client as well. They've already done the hard work for you.
Method #1 for working with established businesses is to contact them about outsourcing to you. There are many businesses out there that provide all kinds of services to clients and many of them outsource most of their work. For example, they may charge their clients $80 an hour for design work, and then outsource the actual work at $60 an hour. If that works for you, then just get in contact with a few different firms and ask what it takes to work with them. They gave up long ago on trying to do it all themselves so it's a win win.
Method #2 for working with established businesses is to contact them and see if their clients would be a fit for you. They may choose to refer clients to you as that makes them a valued resource to their client. Attorneys, doctors etc. can reach out to their bookkeeper to see if perhaps they might be a fit for some of the bookkeeper's existing clients. Offer a great discount, offer to do a lunch and learn … be creative!
Lead Generation via eLance and Guru
eLance and Guru are both great ways to find potential clients. In fact, for many people who are looking for service providers, this is the first place they look. Keep in mind that eLance and Guru can be a little hard to navigate at first. Keep this is mind as you learn your way through.
Depending on what industry you're in, you might find it difficult to go up against low-cost service providers. You can either differentiate yourself based on value rather than price, or you can use other methods of getting clients.
Lead Generation via Building Your Personal Brand and Showing Up Everywhere Online (Our personal favorite)
Having your own website that you're driving traffic to on a consistent basis is the ultimate way of getting more traffic and generating more leads to ensure you find your ideal clients online. Once you start becoming known in your industry, you become the go to person and you'll start getting clients without having to work so hard for them! How awesome would it be to check your email and have leads right there in your inbox? Make sure your website is optimized for the search engines and this can be your reality. If you can't do it yourself, hire us to do it but make sure you do it!
Add your website to local online directories like Yelp, Yahoo Local and Bing Local (or, again, hire someone like us to take care of it for you) and before you know it, you will be all over the internet. We've had clients experience an increase in phone calls just a few hours after adding them to local directories.
Don't forget social media. We can do a social media analysis and social media strategy for you even if you want to do the actual posting and community management yourself. Don't try to be on all the social media networks though. Figure out which ones your clients hang out in and go full force in that network. If you have a B2C (business to consumer business), facebook and/or instagram may be perfect for you. However, if you are B2B (business to business), consider LinkedIn. LinkedIn is a more professional network and a lot of business connections happen on LinkedIn. Here is my LinkedIn profile in case you want to connect.
The end goal here is for people to really know what you are about and what sets you apart from your competition. Have you mastered a new technique in your field? Did you go through hours of classes so you could become certified? I did and believe me, I love telling people that I'm a Certified Search Marketing Specialist as it sets me apart.
Your online presence should do lead generation for you. There should be forms that collect visitor information and your visitors should have no problem contacting you. Your website must make it very clear how you are different from your competition. Once you build up your reputation in your industry, then your perfect clients will come to you instead of the other way around where you are having to chase after them or pray they show up.
Each and every one of these techniques described above is powerful enough to generate leads and add new clients to your existing business. Pick one that you're not already doing and put it into action today! The results might just surprise you.
Do you have a question or concern about your website or your online presence? Learn more about our website consulting service and how we can help you!
Glennette Goodbread, Owner
Premium Web Development, L.L.C.
dba Premium Web Design and Hosting
Lead Generation
Mini workshop in PDF format + occasional emails related to lead generation