PREMIUM WEB DESIGN AND MARKETING SERVICES + RESOURCES FOR YOUR SMALL BUSINESS
GET AHEAD OF YOUR COMPETITION
With 23+ years in business, Glennette Goodbread of Premium Web Design knows exactly what it takes to attract your ideal clients to your small business website then convert them!
We're located in Albany, Georgia and we've been providing marketing services since 1999. Premium Web Development LLC dba Premium Web Design is a web design company that's ready to deliver top value to you and your business. Services include small business web design, high-converting copywriting (those words on the page that create action and inspire your visitors to book an appointment) and search engine optimization.
Our conversion-focused web design services for small business owners have been helping our clients all over the U.S. and even in other countries for two decades. Our Ramp Up Your Revenue Roadmap ensures that strategy comes before tactics which is how we make sure your marketing covers the ten elements required for you to acquire more business on autopilot.
Truth be told, it's not hard to find a web design company. What's hard is finding a web designer who also knows how to write high-converting copy and is certified in search engine optimization.
We help entrepreneurs, service providers (doctors, attorneys, etc.) and consultants by implementing our proprietary Ramp Up Your Revenue Roadmap. Before we design a thing, we ensure you know who your Ideal Client is, what your Core Marketing Message is, and how effective your online presence is. We come up with plans for your lead generation, lead conversion, content marketing, etc.  We come up with your marketing plan so you know exactly what we're doing.
It's time for you to have a high-converting website that actually generates leads and then turns those leads into clients.
Conversion-focused web design and local SEO are our specialties. We would love to help you create interest, generate leads, and achieve your business goals. A professional web designer won't just create a website that looks good. For it to really be effective, you need a lead generation website that talks directly to your ideal client and leads them through your customer journey.
If you are a heart-based, impact-driven  professional who truly believes that your business makes a positive difference in the world, we need to talk!
Are you a web designer or virtual assistant who does marketing for those we serve here at Premium Web Design? We can help you as well.
The RAMP UP YOUR REVENUE ROADMAP
Created By Glennette Goodbread, Owner of Premium Web Design
For Small Business Owners, Service Providers and Consultants

IDEAL C.U.S.T.O.M.E.R. – Do you know who your ideal client is? Step 1 to having a conversion-focused website is knowing who you are targeting.
MESSAGING – Once we know who the ideal client is, we need to figure out your messaging. Everything we put on your website needs to be on brand and on message.
OFFERS – What are you selling? Do you have multiple offers? I can help you with this if needed (it's what I'm here for) so no worries if you aren't sure what your offers are.
WEBSITE – Step 4 is conversion-focused small business web design. In steps 1-3, we'll do the foundational stuff and then it's time to create your small business website!
SALES FUNNELS – A sales funnel is a great tool for educating potential clients or upselling existing clients. I'll help you figure out if/when you need a sales funnel.
LEAD MAGNET – A lead magnet is an amazing way to capture info for your visitors so you can contact them periodically and stay top of mind. Stop losing all those leads! 
SEO AUDIT – Not sure where to start in your quest to rank #1 on Google? We can give you actual data that shows you where you're at and serves as your baseline.
CONTENT PLAN – The hardest part of creating lots of content is coming up with a plan. We do keyword research and find your money phrases then we even create your plan.
SEO – How much money are you leaving on the table by not having your website professionally optimized and promoted? We have multiple monthly plans available.
How would YOU like us to take over your marketing services so that you rank #1 on Google and get more leads and clients? With Premium Web Design and our proprietary Ramp Up Your Revenue Roadmap, it's totally possible for you.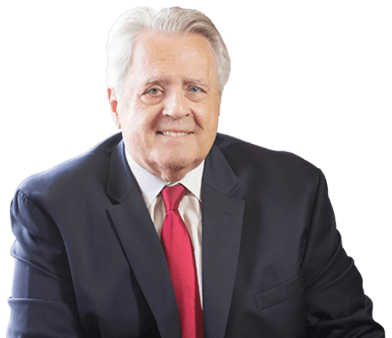 "Glennette Goodbread and her SEO talents have helped immeasurably. Our previous SEO and web assistance pale in comparison. Glennette is honest, hard-working, sharp, and extremely attentive to her clients' needs. I give her all five stars."
Richard Kulerski, Attorney in Chicago IL
In business since 1999, Glennette has 23+ years experience with Small Business Web Design. She is a Certified Master Marketer, a Certified Search Marketing Specialist and a Certified Conversion Copywriter so she knows how to create awareness and bring in high quality leads for your business. In fact, it's her specialty.
You need an effective marketing and SEO strategy so you can finally get ahead of your competition. It's time to work with Premium Web Design.
We have a vision that includes you being successful! Can you see it too?