Done For You Special Report Club PLR Setup Solutions – Easy Automatic Set-up for You Every Month!
I have a money-making idea I'd like to share with you… and best of all, it puts your profits on autopilot!
You know how important it is to offer new, valuable information for your website visitors. And having good information you have already written sitting on your computer is like throwing money away.
I know how easy it is to be too busy with other things to take the products you have and not getting them into the hands of customers who would pay good money for them. That's why I love working with clients to do this FOR them!
I have put together something very special for you. Something that will truly help you business. I'd like to take the ENTIRE process of launching your new products off your plate and do it FOR YOU. Imagine waking up in the morning and seeing new orders and you didn't have to lift a finger to do it. Pretty awesome huh?
If you are interested, please let me know quick though. I am only taking a small handful of new clients for this service.
Once those client slots are gone, I will have to turn everyone else away.
So, if you are even thinking about it, please let me know. I know this spots will go fast!
Here's exactly what's included in the setup service…
Special Report Club Set-up Solutions

1st, I'll create a new mailing list in your autoresponder account and add in the five follow-up emails that come in your SRC package.

2nd, I'll set up an email sign up page promoting your free special report – put together the sign up form for your new list. I'll also upload the confirmation email and thank you page so customers can download their free report as soon as they opt-in.

3rd, I'll add the main product in your shopping cart account. If you don't have a shopping cart account, just give me your PayPal login information and I'll add an order button on your website.

4th, I'll format your sales letter on a web page with your order button & the thank you page where customers can have access to their purchased main report.

Last, I'll add the five blog posts and five articles that you got with your SRC package to your web site or blog, and add a hyperlink to your new name squeeze page to instantly start driving visitors to it.
Once all of this is complete, you'll have a product that is ready to generate cash for you. As soon as your customers order, they'll be immediately redirected to the download page to collect their purchased
report.
The entire process is automated for you!
Every aspect of it will be completely handled for you… it couldn't be easier.
The best part is this. I'm a member of SRC so you don't even have to send me the zip file each month!
Just sign up and then BAM, it's setup with every piece of what you need done for you. All you have to do is sit back and watch the orders roll in! Nothing could be easier!
Click here to order the monthly SRC Setup Service
(automatic payment of $100.00 per month … cancel anytime)
Get Your SRC Profit Machine Today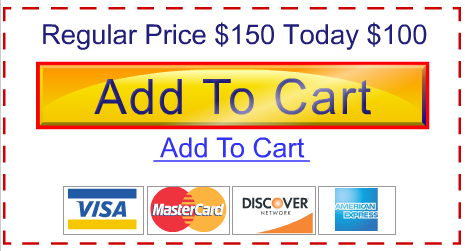 ALL THINGS WEB
Subscribe to get our latest content by email!