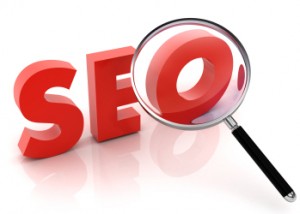 Traffic Generation You'll Pray Your Competitors Don't Find Out About!
How Much Business Are You Losing Because Your Website is nowhere to be found in search engines like Google?
Your customers are searching online for your business as we speak.
Let me ask you something. When your customers search for what you do in Google, can they find you on the first page?  If not, it's costing you business.  In fact, knowing how to GET TRAFFIC FROM SEARCH ENGINES and convert those visitors into CLIENTS can make all the difference between a failing business and EXPLOSIVE PROFITS!
Hi! I'm Glennette Goodbread, Owner of Premium Web.  As one of Albany Georgia's top marketers, I'm here to help you get more visibility in the search engines which leads to traffic, sales, and customers.
Over the past 18 years in business, I have helped many local business owners just like you get real results online.  I actually specialize in search engine optimization. As a matter of fact, I'm a Certified Search Marketing Specialist.
We have cost-effective traffic generating packages designed for coaches, consultants, and service providers (attorneys, doctors, etc.). We also are proud to say we work with non-profits, like churches and ministries.
Our Search Engine Optimization Services Help You:

 Find the best keyword phrases to drive targeted customers to your website

 Give search engines like Google exactly what they want

 Finally discover how to get those elusive page 1 listings
SEARCH ENGINE OPTIMIZATION TESTIMONIALS
Please choose your search engine optimization package below based on how competitive your market is.