Losing Business Because Your Online Visibility is Less Than Your Competition?
Your customers are searching online for your business right now!
Let me ask you something. When your customers search for what you do in Google or in local search directories like Yelp and Yahoo Local, can they find you?  If not, it's costing you business.  In fact, knowing how to GET TRAFFIC and turn that traffic into SALES can make all the difference between a failing business and EXPLOSIVE PROFITS!
Hi! I'm Glennette Goodbread, Owner of Premium Web.  As one of Albany Georgia's top marketers, I'm here to help you get more leads, sales, and customers.
Over the past 18 years in business, I have helped many local business owners just like you get real results online.  I specialize in local search marketing and local seo which makes getting local customers easy.
Our Local Search Profits package is a DONE FOR YOU service. What's included depends on your budget.
IMPORTANT NOTE: A 30 day notice is required should you decide to cancel monthly services.
LOCAL SEARCH TESTIMONIAL

"Glennette did an excellent job working with me on getting my company to come up on page 1 of Google.  I regularly receive telephone solicitations from providers telling me they can get me to the "top of the list" when a person searches for Insurance in my area.  I decided to go with someone local that I could trust and I am glad Glennette is able to provide that service."

Tim Thomas, Insurance Agent
LOCAL SEARCH TESTIMONIAL


"Glennette Goodbread and her SEO talents have helped our law practice immeasurably. Our previous SEO and web assistance pale in comparison. Glennette is honest, hard-working, sharp, and extremely attentive to her clients' needs. I give her all five stars."

Richard Kulerski, Divorce Attorney

Got questions? Call me now while it's fresh on your mind. My local Albany Ga phone # is 229-888-0931. If you are outside Albany, Ga, call my toll free # which is 888-832-2542.
To your success,
Glennette Goodbread, Owner
Premium Web Development, LLC
PS – Don't forget to get your copy of the free report Local Search Profits Revealed!
This really is a no-brainer. How much is just ONE client worth to you over the long-term?
IT'S TIME FOR YOU TO DOMINATE THE LOCAL SEARCH RESULTS!
NEED SOME PROOF THAT PREMIUM WEB IS TRULY AN SEO EXPERT?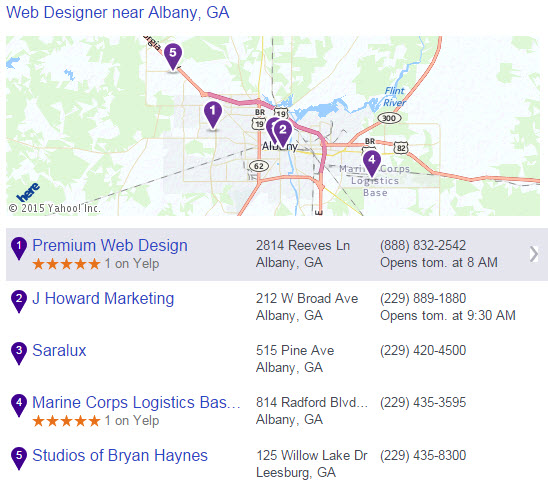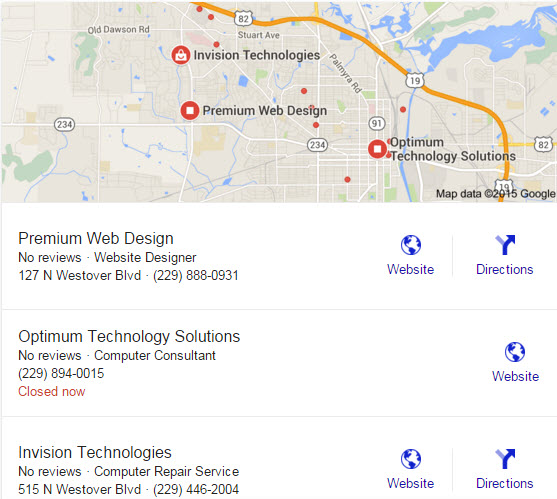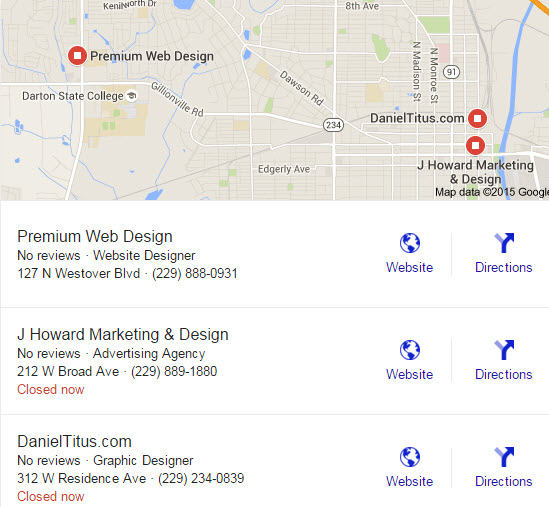 Attention: Coaches, Consultants & Service Providers