Here is the next interview in our series of Featured Albany Ga Business Owners.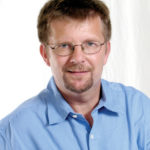 The Albany Journal
(1) Tell us about your business and what you do.
The Albany Journal, Albany's 100-percent local newspaper, has been in continuous production since 1939. The Journal provides readers with an insightful, meaningful look into local government and community activities and events. And it still only costs 50 cents! Need to promote your business? We offer the best value for the buck with rates as low as $12 per week.
(2) Where are you located?
We are at 230 S. Jackson St. Suite 160. Our mailing address is P.O. Box 71371 Albany GA 31708.
(3) Do you have any ongoing special offers?
Subscribers who mention our Albany Area Chamber of Commerce member special receive a free 6-month subscription with the purchase of a full-year subscription. So, for just $39, Chamber members can receive The Albany Journal in the mail for 18 months!
(4) What makes your business special/unique? Why would someone in Albany Georgia choose your business over another one?
We tell the truth, the whole truth and nothing but the truth. Our niche is hard-hitting news coverage, our comprehensive calendar of events, and the best lineup of contributing writers in southwest Georgia.
(5) What are your preferred methods of contact?
Email: [email protected]
Telephone: (229) 435-6222
Website: www.TheAlbanyJournal.com
Facebook fan page: www.Facebook.com/TheAlbanyJournal
Twitter: twitter.com/#!/AlbanyJournal
LinkedIn: Yes — via Kevin Hogencamp
(6) Is there anything you want my readers to know about you or your business that we haven't already covered?
Here are some additional features of The Albany Journal: Lots of local columns; school news, faith news, sports news, obituaries, "The Best Local Calendar in Albany", "Nite Trax," "A Health Albany," the New York Times Crossword Puzzle, TV guide, and our popular "Whatcha-Say Albany?" community forum. Got news? We'll get it in the paper. Just send us an e-mail or give us a call.
Stay tuned for more interviews with Albany Georgia business owners!
Glennette Goodbread, Owner
Premium Web Design and Hosting
ALL THINGS WEB
Subscribe to get our latest content by email!