Controversy is generally something we avoid. It stirs up emotions, gets people talking and generally causes trouble – unless you're a blogger. Then, controversy can actually help you drive blog traffic, comments, links and profits.
Here's why…
Controversy creates comments – controversy, whether it is a controversial post or a controversial comment, makes people stand up and pay attention. It drives them to respond and it motivates discussion. All of this is excellent for blog traffic and recognition.
It draws attention to your blog – say or do something controversial and all of a sudden your traffic numbers start to soar. People subscribe, they pay attention to what you have to say, even if they don't necessarily agree with it.
It generates links to your blog – say something controversial and other bloggers want to get in on the action. They'll link to your blog post and quote you. You'll also get a fair number of people linking to you in their social networking circles. All of these incoming links boost your search engine ranking.
The trick of course is to be controversial without offending anyone or hurting your credibility. If you're going to say something outlandish, be ready to back it up. Be ready to argue your point and dive headlong into the discussion.
That said, you won't find much controversy here as I am not a very controversial person. I've seen others do it and do it well so I didn't want to exclude this method. Some of you, I'm sure would benefit from it. The key is to do it without offending anyone!
Controversy on a blog doesn't mean the end, in fact it can and should be embraced and used to grow your business. To find out more about how to generate blog comments, increase links and search engine page rank, contact Premium Web Design and Hosting today.
Would you like a Free Guide on Guest Blogging? Guest Blogging is a great way to increase traffic to your website even if you don't have a blog of your own.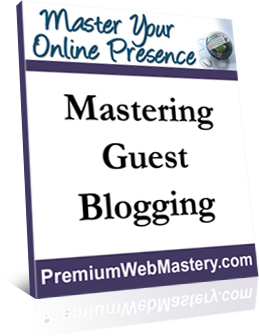 Complete the form below:

To your success!
Glennette Goodbread, Owner
Premium Web Design and Hosting
This post is part of the 30 Day Blogger Challenge and the Ultimate Blog Challenge.
ALL THINGS WEB
Subscribe to get our latest content by email!