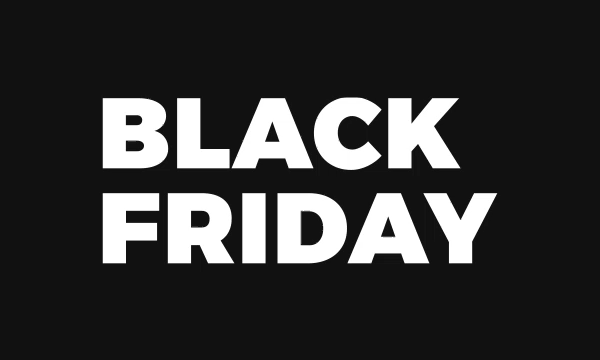 There are so many great Black Friday deals floating around in my inbox that I decided to share. Most are business-related but some are not.
NOTE: Most of these are not affiliate links. I'm just sharing for the sake of sharing.
First, let me tell you about my own Black Friday / Cyber Monday deals. Good through Midnight on 11/27/17
Web Design – 25% off
Local SEO – 25% off setup fee (same as monthly price) and 25% off recurring monthly fee
Organic SEO – 25% off setup fee (same as monthly price) and 25% off recurring monthly fee
Website Maintenance – 25% off ($45/hr instead of $60/hr) – Buy 5 hours
NOTE: If you want less than 5 hours, adjust the amount in this paypal.me link for the # of hours you want i.e. $45 for 1 hr, $90 for 2 hours etc.
Here are some other awesome deals!
Book Like a Boss Cyber Monday Special – IT'S BACK!!! You can grab Book Like a Boss for just $97/year! It's worth way more given you can schedule PAID appointments like coaching services so grab it while you can. I made my $97 back within a few days.
SAAS Friday (today only) – The only software I use out of this bunch is Better Proposals and I really like it! I prefer ConvertKit for email marketing and BookLikeABoss for scheduling but you may want to try out the other options listed in this Black Friday promo.
ConvertKit – The awesome email marketing tool that I use and highly recommend – They normally don't offer a 30 day trial but they are offering your first month FREE as a Cyber Monday deal. It's available now and the offer ends Monday 11/27.
NOTE: They're offering a special to customers only where you can get 12 months for the price of 9 so you may see that after you sign up since it doesn't end until Monday.
ConvertFox (today only) – Lifetime offer for an awesome service that does email marketing automation, adds chat to your website and LOTS more
Southwest Georgia Living Magazine – One year for $10 (look for the Black Friday option in the dropdown box)
Business Planning Workshops – Angela Wills, a friend of mine, is doing these workshops and you won't be disappointed. I have been in her club for a few months and the challenges are a great way to improve your business! The workshops are $50 off (only $47 for all 3) and I'm not sure how long the special price lasts. Worskshop titles are: Lifewheel Planning Workshop to Design a Life You Really Love, Achieve Your Business Money Goals Workshop to Take Actions That Create Income, and Sticky Note Unstuck Business Planning Workshop to Make Planning So Much Easier
Laptop Lifestyle Business Club – Speaking of the club, the annual membership is 50% off. The workshops above are included in the membership so if you grab the membership, don't buy the workshops. The annual pricing option will show up when you click the Join button. Ignore the part about it being monthly as you'll be presented with both options after you click.
Training from the Selling Family (Amazon) – If you are selling on Amazon, this training is priceless!
FaithBox – Black Friday / Cyber Monday – FIRST MONTH 50% OFF! or Save $15 on 3 month or 12 month subscription
Use Promo Code – BFHC50
Reverb (musical instruments and such) – 50% off
Learn Camtasia – Video training 50% off (not just Camtasia though)
UpViral – creative way to generate leads – 50% off the annual plan
SmartMockups – This software is awesome and makes it super easy to take your images and create ecovers, graphics etc. with your own images right there in the mockup.
Some Amazon deals I love
Logitech HD Pro Webcam C920 – 50% off! – The quality of this webcam is amazing! My laptop webcam is so bad that I now take the C920 with me when I travel.
Blue Yeti Microphone – 42% off – Awesome for podcasts, webinars, recording videos etc. Not to mention, it's a great conversation piece if clients visit your office.
Echo Dot – 40% off I don't have this yet but I'm considering it!
Instapot – almost 40% off I have heard so much about them that I want one of these!
Local SEO for Multi-Location Providers